Do you need an easy way of obtaining a trucking quote? Go Truck Hub makes requesting a quote self intuitive. Simply fill out the standards you need met for your shipment, and let Go Truck Hub's instant quote tool do the rest.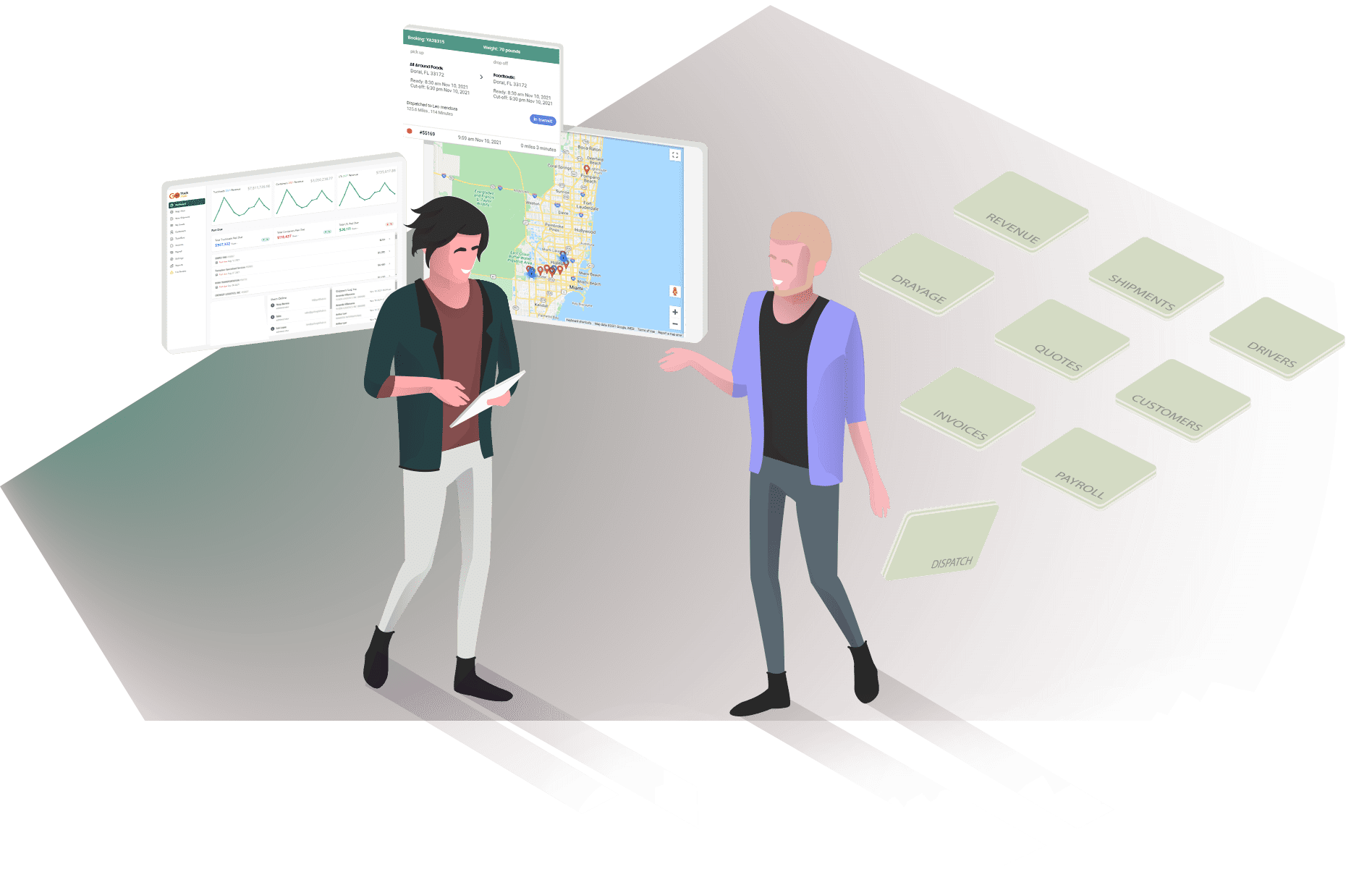 Take Control of Your Shipments
Keeping track of administrators shouldn't be the main focus of your operations. With Go Truck Hub, users don't have to worry. Easily view and manage all active, inactive administrators, and even activate new admins!
With Go Truck Hub, all companies are arranged in order by name. This makes it easy to find and update information about each client. Each company is classified by either a freight broker, forwarder, or shipper.
Within each load, users have the ability to take action. Access important job information, update invoice status, send important documents, or convey that a shipment needs attention, and why.
// We transform businesses
For Over 15 Years,
For Millions of Users
Go Truck Hub's development of reliable and scalable software solutions is compatible with any OS, browser and device. We bring together deep industry expertise, and the latest IT advancements to deliver custom solutions that perfectly fit the needs of users.
Drayage Rate Matrix
Up-to-date cost associated with the movement of loads will get you the best prices for your drayage needs
Assets Menu
Asset Management has never been easier keep track of trucks containers, drivers and more
API Integrations
Seamless data flow between API Integrations; modernize your transportation business
Learn More about Go Truck Hub